Deep Meditate for Web is now available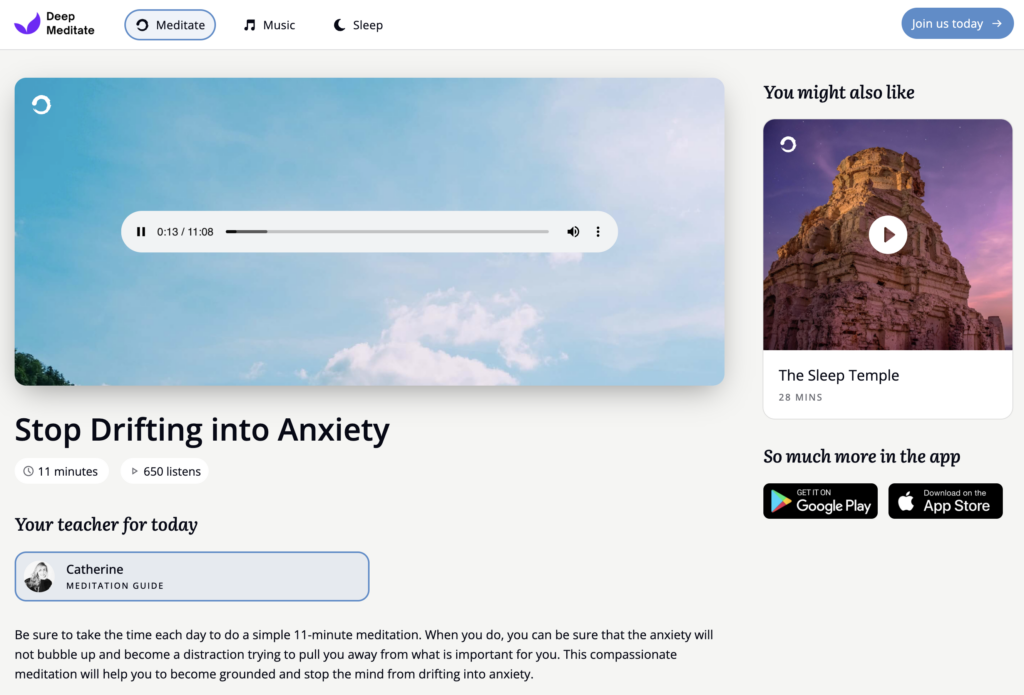 Today, we are thrilled to introduce the much-anticipated web version of Deep Meditate, our groundbreaking meditation application. Harnessing the best features from our highly acclaimed mobile app, we've crafted a web platform that's robust, user-friendly, and a doorway to serenity in the digital space.
Starting today you'll be able to share links of your favorite content to with your friends and family. We're launching without the need for a paywall, anybody should be able to access our content for now.